An 0-4 start colored all of our perceptions of this game, but looking back, it was exactly as it should be. Every weird play call, bad penalty, and defensive lapse stuck out for those fans who were already resigned to losing. In reality, what the Steelers accomplished on Sunday was very much a regular, Steeler-like win. It wasn't perfect or all that pretty, but they made the plays they had to make to win. The defense held the Jets out of the end zone, and Shaun Suisham put up enough points for the win. That recipe won't work every week, but the goose egg is finally out of the win column and we can finally look forward.
FIRST QUARTER
Levi Brown gets hurt in warmups. With Mike Adams inactive, that leaves Guy Whimper as the only backup lineman with Kelvin Beachum getting the start.
The offense opens the game with a screen pass as far away from the left tackle position as possible. Ben hits Heath Miller in the back of the head with a pass intended for Antonio Brown.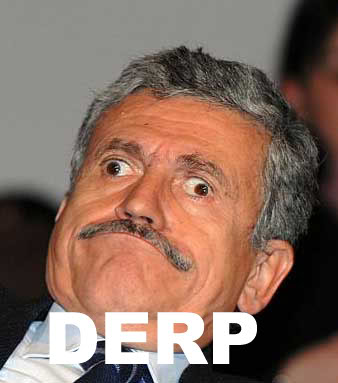 All we need now are some Looney Tunes sound effects.
The Jets get to midfield and punt down to the 9. A holding penalty moves them inside the 5. Ben dodges two-point safety and throws a ball away.
"He needs to stop improvising."
-Someone who doesn't need to tell Ben Roethlisberger how to do his job
Emmanuel Sanders falls down after getting open. Heath Miller drags the offense back to the original line of scrimmage and Zoltan Mesko punts it away.
Geno Smith and Marty Mornhinweg are making Dick LeBeau look asleep at the wheel. The Jets manufacture first downs and push down to the goal line. The defense finally holds and the Jets settle for a field goal. Ike Taylor attacks Jordy Nelson. 3-3.
David Johnson appears on the sidelines in sweats, done for the day. Bill Cowher, hanging out in the broadcast booth for the day, keeps shutting Phil Simms down for being
kind of an idiot
.
"Hey, Bill. How are your weekends looking? You have any free time?"
-All of us at one point or another this season, let's be honest
Antonio Brown zigs and zags and converts a 3rd & 15.
SECOND QUARTER
Heath Miller makes a Calvin-Johnson-catch for 31 yards down the middle. Bet gets swarmed and eaten alive. Shaun Suisham shoots a 46-yard field goal straight down the middle. 3-3.
Steve McLendon starts getting some pressure on Geno Smith. Jason Worilds gets the first sack of the game for Pittsburgh, somehow. The Jets end up punting.
Look at you, making a play.
Heath Miller converts a first down and the crowd gives him an audible cheer. Will Johnson gets in on the action and even draws a horse-collar penalty for a bigger gain. Ken Whisenhunt calls in a guest play and Antonio Brown takes an end-around, stops, and slings the ball downfield for Felix Jones, who juggles but catches it.
Ben throws for Brown in the end zone and takes a hit. Brown drops it. Antonio Cromartie believes he makes the play. Ben limps to the sideline as Suisham boots another field goal. 6-3.
Geno Smith overthrows some dude who probably isn't as fast as Tavon Austin was at WVU. LaMarr Woodley gets a rare timely sack. The Jets punt. Marcus Gilbert turns a 3rd & 5 into a 3rd & 10. Antonio Brown makes a really tough catch in front of Antonio Cromartie. He celebrates the first down, so everyone's yinzer uncle demands they cut him.
Emmanuel Sanders gets called for a hold, and then mysteriously un-called for it. Just sniffing the edge of field goal range, Kelvin Beachum flinches to move the offense back five yards. Antonio Brown gets them back into field goal range and Suisham trots onto the field. He hooks it inside the right upright from 48 yards out. 9-3.
"Don't mind me, just being the team's most reliable and consistent player over here."
Geno Smith comes back out and drives the Jets past midfield as the clocks runs low. He hits Stephen Hill to put them in field goal range, but it costs him as Troy Polamalu cannonballs into his chest a fraction of a second later.
Nick Folk pulls the score back to within three. 9-6.
HALFTIME
You don't get to just make up a new word for a thing we already have. Quizno's toasts their subs. That's it, they just toast them. No special method to make it taste any different. Just thrown in an oven. We have a word for that. It's "toasted."
You clod.
THIRD QUARTER
Brett Keisel exists the game with a rib injury. Smith totally misses a short pass and William Gay can't get to it. Shamarko Thomas hunts down a screen pass. Troy Polamalu storms the gates on a delayed blitz, unblocked. Smith has to get rid of the football and the Jets punt. It's a very Steeler-like three-and-out by the defense. Force the opponent to make mistakes, eventually you capitalize.
The Jets stack the line of scrimmage after a few decent runs and the Steelers answer with a play-action pass call. Emmanuel Sanders flat out outruns Antonio Cromartie and gets under the football for a 55-yard touchdown. He flips into the end zone and more old yinzers get mad at him.
The Jets answer with a long throw of their own to immediately move into Steeler territory. Colin Powell follows Willie Colon for a tough 3rd & 3 conversion.
Shouldn't you be injured?
Geno Smith takes a shot down the sideline, into triple coverage. Ryan Clark comes away with the football.
FIRST TURNOVER OF 2013, BABY! IT'S PARTY TIME!
They manage one first down before punting to the 35. Vince Williams sniffs out a screen pass and it goes for a loss. Smith gets dropped behind the line by Cortez Allen. Punt.
Antonio Brown gets first downs one way or another. First with a catch, and then somehow drawing a penalty on Cromartie. The Jets defense completely vacates the middle of the field and Heath Miller takes off with the football.
FOURTH QUARTER
Ben takes off on his own and throws his right shoulder into a defender. We could do without that. Phil Simms talks about the importance of going for it if it's ruled short and Bill Cowher shuts him down.
I guess Simms knows more about coaching than an actual coach who coached an NFL team for like 15 years. Joke.
A tackle for a loss and a holding penalty push the Steelers back to the 15. Bell pulls in a catch and gets his right ankle twisted up. Antonio Brown tries to throw a pass again and dodges one defender, but gets pushed out of bounds for a loss without getting rid of the ball. Suisham again. 19-6.
A few boring drives later, Emmanuel Sanders fumbles. He recovers it, but it's that close. Heath Miller gets stopped a few inches short of a first down. Zoltan punts. The defense steps up and pressures Smith over and over. He gets hit as he throws on 3rd & 20. Ryan Clark almost gets his second interception, but the Jets ultimately punt it away. The Steelers are unable to drain the clock and they punt it right back.
Ziggy Hood gets a sack, but Geno Smith takes control from there and moves the Jets steadily down the field. They get inside the red zone and Jarvis Jones hits Smith as he throws. The ball sails into Lawrence Timmons' hands for the second interception of the day.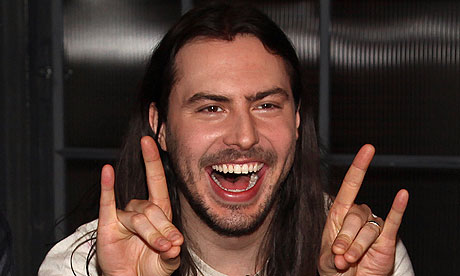 KEEP PARTYING.
It's officially running time, and Le'Veon Bell get a few productive runs behind some improved blocking. Jonathan Dwyer makes an appearance. By the time the Jets get the ball back, there are 18 seconds left. Lawrence Timmons put a lick on some dude for good measure on the game's final play.
All in all, the Steelers needed a game like this. A game in which they screw a few things up, but still come away with the W. That "winless" tag is finally gone, and hopefully from here on out the team can simply focus on improving. The playoffs aren't unattainable, but there's no sense in expecting a miracle run from here. For right now, it's about playing well enough to have something to build on, especially with younger players like Shamarko Thomas, who manged to get into the game as late as the final few series. Developing the young and presumably still talented offensive line is a priority, as well as guys like Jarvis Jones, Markus Wheaton (when he's healthy again) and the aforementioned Thomas, for the rest of this season.
The pressure is off. So let's just kick back and get ready to hate everything next week when Baltimore comes to town.