Games like this are why recaps come late. You can't be reasonable after a loss like that. If you try, you overdo it and say things like the Steelers are terrible because Mike Tomlin can't draft and they can never win anyway. So here's the recap.
FIRST QUARTER
The Steelers open up the game with the football. Mike Adams is in motion at some point. Le'Veon Bell goes nowhere and McBriar punts. William Gay interferes with Jacoby Jones and gets away with it. A few plays later, Joe Flacco airs it out and hits Torrey Smith deep and he's downed at the goal line. Three guys in the neighborhood, none close enough to actually cover him.
Ray Rice gets destroyed at the goal line and Flacco gets sacked. He whines for a roughing call because that's what elite players do.
Torrey Smith scores anyway. 7-0.
They try to force Le'Veon Bell up the middle some more but it's Antonio Brown who gets the first down with a tremendous individual effort to shed a tackle. Terrell Suggs shows no signs of being able to close his mouth.
How does he keep bugs and stuff out of there?
The Steelers get a free play on an offside, but Emmanuel Sanders gets hurt laying out for a deep throw. Cotchery picks up the first anyway. Heath Miller makes a solid catch for another one. Mat McBriar has to punt it away from there.
Bernard Pierce bounces a run to the outside and picks up a first down. Scrums start breaking out all over the field. Jon Harbaugh calls a timeout with less than a second on the clock, probably to scream at the ref or something.
Get over yourself.
SECOND QUARTER
The Ravens' drive falls apart in Flacco's hands because he is a $120 million quarterback who doesn't deserve to be marginalized by this gimmicky wildcat offense.
No I am not letting this go, thank you very much.
Antonio Brown fields a punt in the middle of like 40 Ravens. Then he picks up a first down. Le'Veon Bell takes a wildcat snap and charges through a pile for a hard-earned first down.
You know, like a high school offense would get on the Baltimore Ravens.
Ben rolls out and runs like a fat kid chasing an ice cream truck for a first down on his own.
That's my totally reasonable way of saying he's lost some mobility.
Emmanuel Sanders takes a big hit to make a tough catch. DeCastro false starts but Bell regains the yardage on a screen pass. Ben misfires to Sanders a few times and Shaun Suisham comes on for a 50-yard field goal attempt.
Something goes wrong and either the snap comes late or Suisham moves too early and at the end of the day, the Ravens blow everything up and take over.
Ike Taylor gets called for interference down the sideline. Cris Collinsworth suggests calling John Madden about something.
The smartest idea Collinsworth has ever had.
Jason Worilds abuses Michael Oher and strip-sacks Falco. A Raven falls on the ball.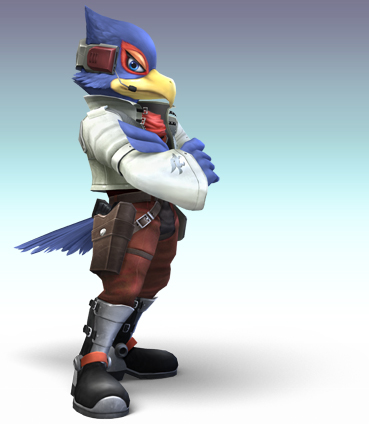 Gonna go ahead and keep that typo.
Justin Tucker kicks a field goal because I used all my Tucker jokes in
Week 7
. 10-0.
Big Ben answers with some really inaccurate passes and McBriar punts it away again. Baltimore takes over at their own 10 with a minute and a half left. Michael Oher false starts and costs them an extra ten seconds. The Ravens run the clock out.
HALFTIME
Why are they still making Play 60 commercials not featuring this kid?
THIRD QUARTER
The Ravens come out firing on the heels of a solid kick return by Jacoby Jones. Dink, dunk, Bernard Pierce makes a great read to pick up a blitz. Ray Rice makes his season debut with a nine yard run on first down.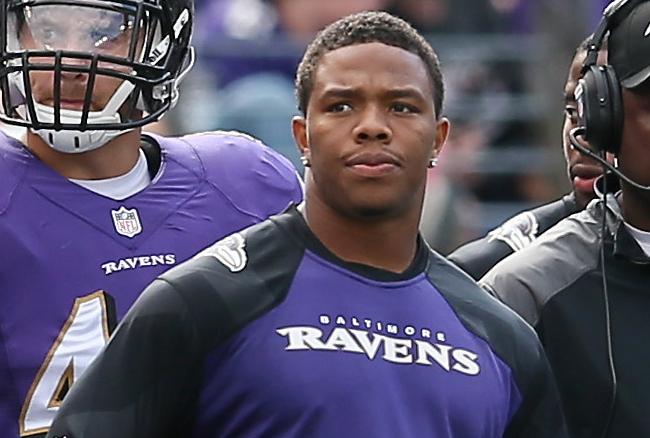 Nice of you to finally join us.
Someone brushes Flacco's arm and he short-arms a ball into the flat. He gets super mad about it after the fact for some reason. Tucker kicks a field goal. 13-0.
Terrell Suggs may only have a lower jaw.
Heath Miller makes a few catches. Le'Veon Bell takes the ball up the middle on 3rd & 2. The Ravens leave a huge hole open for him and he reels off 43 yards. Ben misses a few more throws, but steps up in the pocket on 3rd & goal to avoid a few defenders. Sanders fakes out the guy covering him and pulls in the easy touchdown. 13-7.
One-score game, just like that.
Jacoby Jones runs the kick back like 80 yards. Ray Rice gets four yards on three carries, and gets up jawing with the defense every time. The last time, he gets called for unsportsmanlike conduct. Nice drive, idiot.
Tucker extends the lead again. 16-7.
NBC shows a replay of Mike Tomlin mayyyyybe kind of directing Jacoby Jones back towards being tackled on the return? Hard to say if it was intentional, but that doesn't stop the whole nation from getting super butthurt about it.
Troy Polamalu finally shows up when he sniffs out a screen play to Pierce. Flacco gets a week and a half in the pocket and slings the ball downfield to Jones for a massive gain.
FOURTH QUARTER
Ray Rice gets stuffed again. Ryan Clark says something to him when he gets up. If I'm on defense, I'm doing the same thing every snap. Tucker kicks another field goal. 19-7. He boots the ensuing free kick out of bounds.
Thanks, buddy.
A few short passes beget a first down. Le'Veon Bell gets the next one with a catch and a run. Lardarius Webb takes a holding penalty on Cotchery. Brown draws another one on Corey Graham. Cut to Harbaugh whining. Ben can't zero in on anyone downfield until he finds Antonio Brown on the right sideline. Baltimore takes a time out with ten minutes left.
Heath Miller gets stopped just short of the goal line. Bell finishes the drive off from one inch away. Miller makes a great block to send him in untouched. 19-14.
It's never about him. It's about winning. I love you, Heath Miller.
Ray Rice picks up a huge gain, and mysteriously doesn't keep talking now that he finally has something to say. Torrey Smith false starts for some reason. Lawrence Timmons rides Pierce out of bounds and the officials let the clock run. Flacco holds out in the pocket and finds Smith just short of the sticks. Tucker drills it again. 22-14.
The Ravens' best player all game.
The offensive line holds up all day but Ben can't connect with Cotchery. Corey Graham gets up slowly. Brown gets open on the other side of the field and Ben finds him on the next play. Ben keeps throwing to Heath quickly over the middle and they put together a few first downs with that. Emmanuel Sanders drops a pass at the goal line.
Mike Adams takes a super-weak facemask penalty, but Le'Veon Bell takes off for 29 yards on a screen pass.
TWO-MINUTE WARNING
To the inch-line.
Mike Adams limps off and Guy Whimper checks in. Bell gets torpedoed in the backfield and the Ravens call time out to stop the clock. Jimmy Smith 100% commits to a helmet-to-helmet tackle and slams the crown of his head into the side of Bell's face.
They review the scoring play and rule it a touchdown. Clete Blakeman then announces that the play will be reviewed again, because that's the thing that happens. The touchdown is taken away because Bell's helmet came off. You heard right: It counts as making a goal line stand as long as you blast someone in the head hard enough to remove their helmet!
And guess who's going to be silent this week?
Cotchery gets the TD back. The two-point try is a fade to a blanketed Emmanuel Sanders. The score holds at 22-20.
Go eat a cactus.