Don't look now, but the Steelers are tied for second in the AFC North and a Tennessee tiebreaker out of the last wildcard spot. How did we get to this point? I mean, sure, they've beaten up on the Bills, Lions, and Browns, but you know what? They should beat those teams. Teams that want to make the playoffs beat those teams. The Steelers want to make the playoffs. Since that decimation by New England, everything has gone according to plan.
Thanksgiving week is hectic, and the Steelers play again in ten minutes. Jump for the recap.
FIRST QUARTER
Emmanuel Sanders picks up a first down on a bubble screen.
"Oh hey there, couldn't hear your complaining over the sound of that bubble screen working perfectly."
Bell follows up with a 13 yard run against an 8-man box. Ben dodges a defender and finds Heath Miller at the sticks. They go hurry-up and mysteriously call three straight running plays. The Browns sniff it out and the Steelers settle for three. 3-0.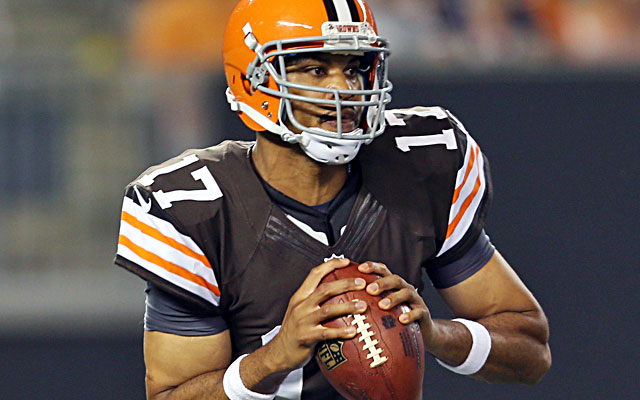 Raise your hand if you knew Jason Campbell was Cleveland's starting QB before this game.
Some dude drops a pass in the flat when he sees #43 charging at him. Commissioner Gordon moves the chains with a big catch and run over the middle. The offense stalls after that and Billy Cundiff drills a 49-yard field goal with the wind at his back. 3-3.
Le'Veon Bell gets close to a first down on 3rd & 8. On 4th & short, they line up to go for it, and as usual, they don't. Time out, punt.
Jarvis Jones shuts down a screen pass. Polamalu shuts down a run from behind. Lawrence Timmons gets beaten twice in the passing game for first downs. Steve McLendon goes down with an injury.
SECOND QUARTER
Jones trips up a TE and Timmons finishes him off. Alex Mack false starts.
You knew this was coming.
Polamalu breaks up a pass but misses on getting an interception from it. The Browns end up punting.
Antonio Brown picks up a few tough catches for first downs. Felix Jones grinds ahead for a yard and a first down.
Remember Felix Jones?
The drive ends with a punt.
Jason Worilds forces an errant throw when he gets to Campbell's ankles. Campbell stays down.
Way to show up, man.
Brandon Weeden throws a pass and it gets batted away. They punt it right back.
The football game as a whole finally wakes up Antonio Brown takes a simple fly route. Joe Haden bites on a double move that never happens, and Ben floats it to Brown at the goal line. He goes down and bobbles the ball but gets his hands back on it before it hits the ground. Joe Haden can't believe it. Neither can you. 10-3.
Ike Taylor lays out to try for an interception because we could use a good laugh I guess. Polamalu takes over the next play when he sprints into the line at the snap, then fades back to make a tackle six yards down the field. He makes a hit that forces a fumble and grabs the ball before it even hits the ground. The Steelers take over with 1:43 left in the half.
Pictured: Troy Polamalu
Le'Veon Bell gets hit after a gain of a yard and carries a pile for about 12 more.
That's gonna draw some favorable comparisons.
Lacking the urgency most teams would have in this situation, the Steelers run three plays in 1:06 to gain about 25 yards. Heath Miller achieves the receiving equivalent of Bell's run to pick up another first down. Ben starts taking shots at the end zone from the 14.
Passes get deflected and dropped and Suisham trots back out for another field goal. 13-3.
Jason Campbell comes back into the game to take a knee. Why even bother?
HALFTIME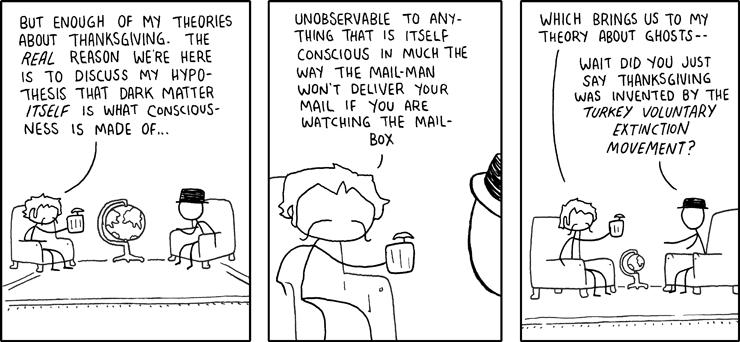 THIRD QUARTER
Joe Haden gets in front of Antonio Brown but can't come down with a pick. Le'Veon Bell picks up a big gain and Sanders converts the first down. Jonathan Dwyer plunges ahead on 4th & 1. He's ruled a yard short, but Tomlin challenges. It's definitely closer than they mark it, but it's still not enough and the Browns take over.
William Gay and Will Allen rush in on a DB blitz. Campbell and his offense are totally fooled by it. Gay throws a forearm into Campbell's face and he drops the ball. Allen takes it down to the 5. Solomon Wilcots spends way too much time trying to defend that as a clean play. Sorry, that's just a missed call that serves the Steelers. Campbell has to be helped off the field.
Related: Watch a Phil Simms broadcast and count how many times he disagrees with a call.
Ben hits Sanders for a quick touchdown. 20-3.
Brandon Weeden checks back in. He makes some quick passes and a bunch of players on both sides complain back and forth for interference penatlies. Cundiff comes out for another field goal try, but the wind carries it off into Lake Erie.
Ben misses Jerricho Cotchery who got his own county in Ohio to roam freely. Mat McBriar gets run into on a punt but the penalty is declined. Curtis Brown gets shaken up on the sideline somehow. Dick LeBeau carries him off to the bench.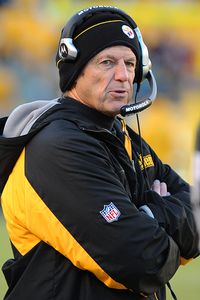 What a freaking human being.
FOURTH QUARTER
The Browns punt because the Browns. Emmanuel Sanders continues his solid afternoon with some first downs. Bell gets some tough runs. Tomlin shakes his hand on his way to the sidelines, because Mike Tomlin.
Antonio Brown gets dropped for a loss on an end-around. Jonathan Dwyer drops a pass, and it's 4th & 18. The offense comes out to go for it instead of sending Suisham into the wind. Ben steps back, checks coverage, audibles, steps back, distracts everyone some more, and takes the deep shotgun snap and punts. The drive eats up half a quarter of football.
I love this play so much.
The Browns start from their own goal line, but a sideline throw to Boyd Gordon gets them all the way back to midfield. Polamalu forces another fumble when Weeden starts scrambling. Cam Heyward picks it up and the Steelers take it back.
With about five minutes left, the Steelers would love nothing more than to drain the rest of the clock with another long drive. Instead, they go three and out and punt it back.
William Gay scores on a bona fide pick six. 27-3.
Jeff Gordon makes like fifty catches on the ensuing drive and puts the Browns' offense at the goal line. He finishes it off with a touchdown in the back corner of the end zone. Davone Bess goes for two. 27-11.
The onside kick plops into Jonathan Dwyer's arms and he falls on it. Grind, grind, grind. McBriar puts the ball out of bounds at the three.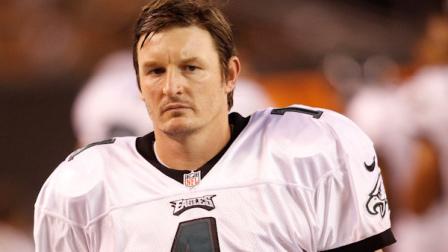 I'll show YOU who the punter is around here.
Jason Worilds drills Brandon Weeden in the end zone as he throws. Gordon, uh… the big blue train from Thomas the Tank Engine, gets them out of trouble at their own goal line and up to the 23.
Shut up, it's hard to think of this many Gordons, okay?
Some running back keeps dropping passes. Ryan Clark stares at a football that's totally within his reach. Al Woods gets an easy sack when Brandon Weeden gives up. The Steelers take over on downs in there somewhere and Ben kneels us home.
-How about Josh Gordon? Name jokes aside, 14 catches for 237 yards? Yikes.
-Oh, oh! Flash Gordon! There's another Gordon!
-Great game from Troy Polamalu. Showing the kind of plays that put him in Hall of Fame conversation as a defensive player.
-LaMarr Woodley can keep being hurt if Jason Worilds keeps playing like this on the left side. Some folks think Worilds keeps that spot and Woodley moves to the right. Might as well, it's not like he's doing anything where he is.
-De facto elimination game against Baltimore on Thanksgiving. Buckle up.