Man, it always feels great to beat the Ravens. As usual, it comes down to one score, late in the game. The formula is usually close game, Steelers take a lead, Flacco turns a ball over late in the 4th quarter, good guys win. Sunday's game didn't follow that script exactly, but it was still decided by a last-second field goal. We're spoiled by this rivalry. Jump for the recap.
FIRST QUARTER
The Steelers take the ball first. Le'Veon Bell gets featured early and makes his line look good. Ben lofts a weak throw to no one in particular to stall the drive. Punt.
Ziggy Hood bats a ball in the air and Michael Oher bats the ball down like a DB to prevent an interception. Joe Flacco does nothing and they punt it back. Bell picks up a first down behind Gilbert.
The Steelers come out in the wildcat formation with Bell in the shotgun and Ben Roethlisberger wide to the left. Antonio Brown takes a handoff and goes off tackle for a few yards. The offense immeidately follows up with the exact same formation, exact same motion from Brown, but Bell fakes the handoff and takes it himself against the grain for a first down. A few good Bell runs later, the drive ends with a shovel pass to Heath Miller for the TD. 7-0.
Dominant performance by Todd Haley on that drive.
The Ravens offense finally shows up and makes a couple of first downs. Shamarko Thomas snuffs out a screen pass in there somewhere. Steve McLendon tackles some dude for a loss on 3rd & 1. Chris Tucker kicks a field goal. 7-3
Whatever
Felix Jones takes the kickoff 20 yards on his own and then a pile of players carries him all the way to the 30. Guy Whimper checks in for Marcus Gilbert. Le'Veon Bell picks up 9 yards behind some still-solid run blocking. Derek Moye takes a hit and flips to the ground. He holds on for the catch.
SECOND QUARTER
Elvis Dumervil gets smacked around and limps off for a bit. Facing a 3rd & 15, the Steelers call a time out. Given enough time to survey their options and select a play, they go with…
Of course.
There's a big pile-up on the ensuing punt return but the Ravens keep the ball. They crank out a couple of first downs, but the defense strings together a couple of plays and forces a punt. Big time sack by Woodley in there.
Bell takes a pass over the middle but commits a facemask penalty on a stiff-arm. That gets called close-to-never on a running back, but okay. Ben finds Heath Miller over the middle but he fumbles the ball and the Ravens take it back.
Wait, really?
Flacco hits a few quick completions and falls short of the red zone. Preston Tucker kicks a short field goal to make it 10-6.
He designed the Tucker 48, a revolutionary new car that was put out of production by the Big Three in Detroit.
Read a book, jeez.
The second quarter was boring.
HALFTIME
Personalized jerseys aside, this rules.
THIRD QUARTER
Baltimore starts the second half with the football. Ike Taylor gets called for a hold when Joe Flacco takes off running. The Ravens give the yardage back with a false start. Ray rice puts his should into Cortez Allen down the sideline. Tough play for Allen. If he makes the hit, Rice draws a 15 yard penalty easy.
Polamalu jumps offside and Timmons and worilds make the most of the free play by at least getting a hit on Flacco. Big money Joe fires a missile downfield but William Gay gets away with maybe a little bit of interference but he breaks up the play. The Ravens punt.
David Paulson makes a tough juggling catch for a first down. Emmanuel Sanders commits a hold. Elvis Dumervil jumps offside and outdoes himself when he shoves Ben down from behind well after he completes a pass. Will Johnson runs up the middle out of the wildcat again. Ben dodges a defender on 3rd & 1, rolls out, and takes it himself for a huge gain. Terrell Thuggs hauls down Ben from behind. They get to him again but Dumervil facemasks him and gives up an automatic first down.
Good job, good effort
The Ravens bend but don't break in the red zone and the Steelers settle for another field goal. 13-7.
The old Steelers/Ravens adage hold true: Any drive that ends in a kick is a good drive.
Torrey Smith catches a deep ball and sets up the Ravens in Steeler territory.
FOURTH QUARTER
The Steelers win some challenge and we go back to the third quarter.
THIRD QUARTER
The officials rule that some dude went out of bounds short of a first down. Then the clock runs down anyway.
FOURTH QUARTER
The Ravens get stopped on 3rd & 1. Then Flacco sneaks on 4th down and converts anyway. William Gay breaks up a big time pass on 3rd down. John Tucker kicks another field goal.
13-9.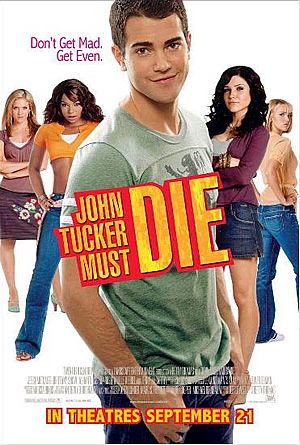 Yeah, I'm making a reference to a movie that came out back when movies has Myspace pages. I'm reaching, I get it.
More appropriate reference than you'd think. The Ravens call a surprise onside kick and Tucker tries to recover it himself. Stevenson Sylvester kills him because he is a kicker diving for a loose football and Vince Williams comes up with it anyway. Derek Moye drops a ball in the corner of the end zone and Suisham finishes off the short drive. 16-9.
Michael Oher gets called for his first career penalty, but Ike Taylor plays soft enough coverage that they get the yardage right back. Troy Polamalu lights up some receiver but he holds onto the football. The defense spends the drive struggling to keep everyone covered and the Ravens slowly march down the field.
Ray Rice sets up the Ravens with 1st & goal. Dallas Clark (who is still around!) can't reach high enough for a pass in the back-left corner of the end zone. Ray Rice falls short on a dive. Then Clarks Ryan and Dallas are isolated on each other and Ryan gets lost while Dallas catches the touchdown pass.
There's room for more Clarks jokes here but my heart just isn't in it.
Emmanuel Sanders runs the kickoff out to the 35. Everyone thinks he gets to the end zone but he's ruled out at the Pittsburgh 35. A few passes don't yield much until Antonio Brown gets a ball and gets out of bounds for a quick first down. Bell runs a halfback draw with under a minute left because if we have timeouts we had better use them!
Because we need to see more of whoever this is, obviously.
Antonio Brown gets another first down and gets into field goal range.
This many commercials is almost as unwatchable as the last two minutes of a basketball game.
Bell gets the clock running again and the Steelers call a timeout with three seconds left.
Automatic. 19-16.
Get out of my city.