We were wrong about this team. We were all wrong, in the best way. The Pittsburgh Steelers are the AFC North champions with an 11-5 record. They will host the rival Baltimore Ravens on Saturday night at Heinz Field. I think that means the regular season was… entirely successful. Huh. Really didn't see that one coming.
FIRST QUARTER
Ben has the runs, but Mike Tomlin's mother worked in a shipyard and didn't get days off so neither does Ben Roethlisberger!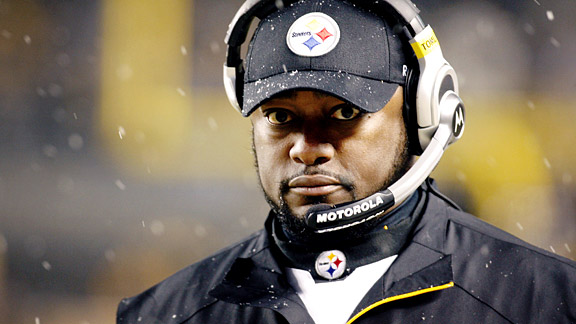 Whatever you say, coach!
Le'Veon Bell gets featured early and bowls over Reggie Nelson on a long run to midfield. It won't be the last we hear of Nelson. Brad Wing eventually pins the Bengals inside the 10. Ben goes back down the tunnel. The Bengals turn in a quick three and out, and they punt it back.
Antonio Brown reverses his field, gets a few blocks, and extends Ben's downtime with a return touchdown. 7-0.
What a teammate!
Jarvis Jones kills some Bengal special teamer off-screen according to Twitter. Jeremy Hill calm the Bengals down and finds open lanes running sweeps to the right. The following sentence is not a typo: Andy Dalton goes deep down the right sideline, and Brice McCain cleanly beats AJ Green and he's wide open for the catch. Steelers take over.
you are not good at football
The Steelers punt it back. Brad Wing booms it 35 yards.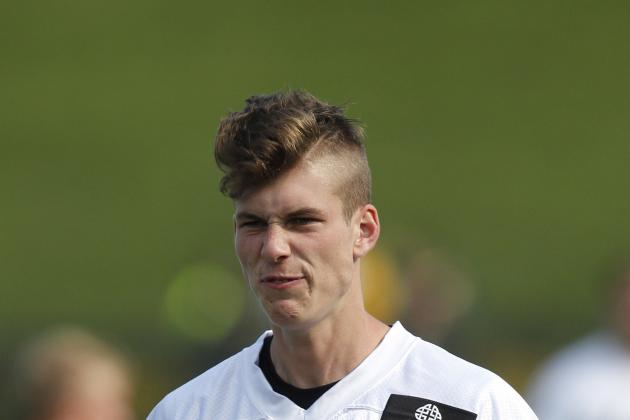 you are also not good at football
Some nice play by the defensive front gives the Bengals a 4th & 3. They go for it and get the conversion. Gutsy call this early in the game. Giovanni Bernard catches a ball and hurdles some dudes to get inside the pylon for a touchdown. 7-7.
Ben misfires to Markus Wheaton, but Heath Miller picks up a first down. Matt Spaeth gets mugged before he has a chance to make a catch, but he isn't a sexy touchdown machine so that's fine. Antonio Brown gets taken down by the helmet, and I have less of an explanation for that one going uncalled. There's some confusion with the snap count and the Bengals recover a fumble.
SECOND QUARTER

Mike Mitchell still isn't doing anything, in case you needed an update.
Cam Heyward makes a spooky noise and Andy Dalton falls over for a sack. The Bengals settle for a field goal to take the lead. 10-7.
Antonio Brown shakes and bakes around the first down marker and moves the chains. Le'Veon Bell gets dropped by the same ghost that chases Dalton out of the pocket after half a second. Will Johnson finds a reception to set up 3rd & 3. The Bengals take a time out, but it's not enough to solve Heath Miller, and Ben buys enough time to hit him over the middle.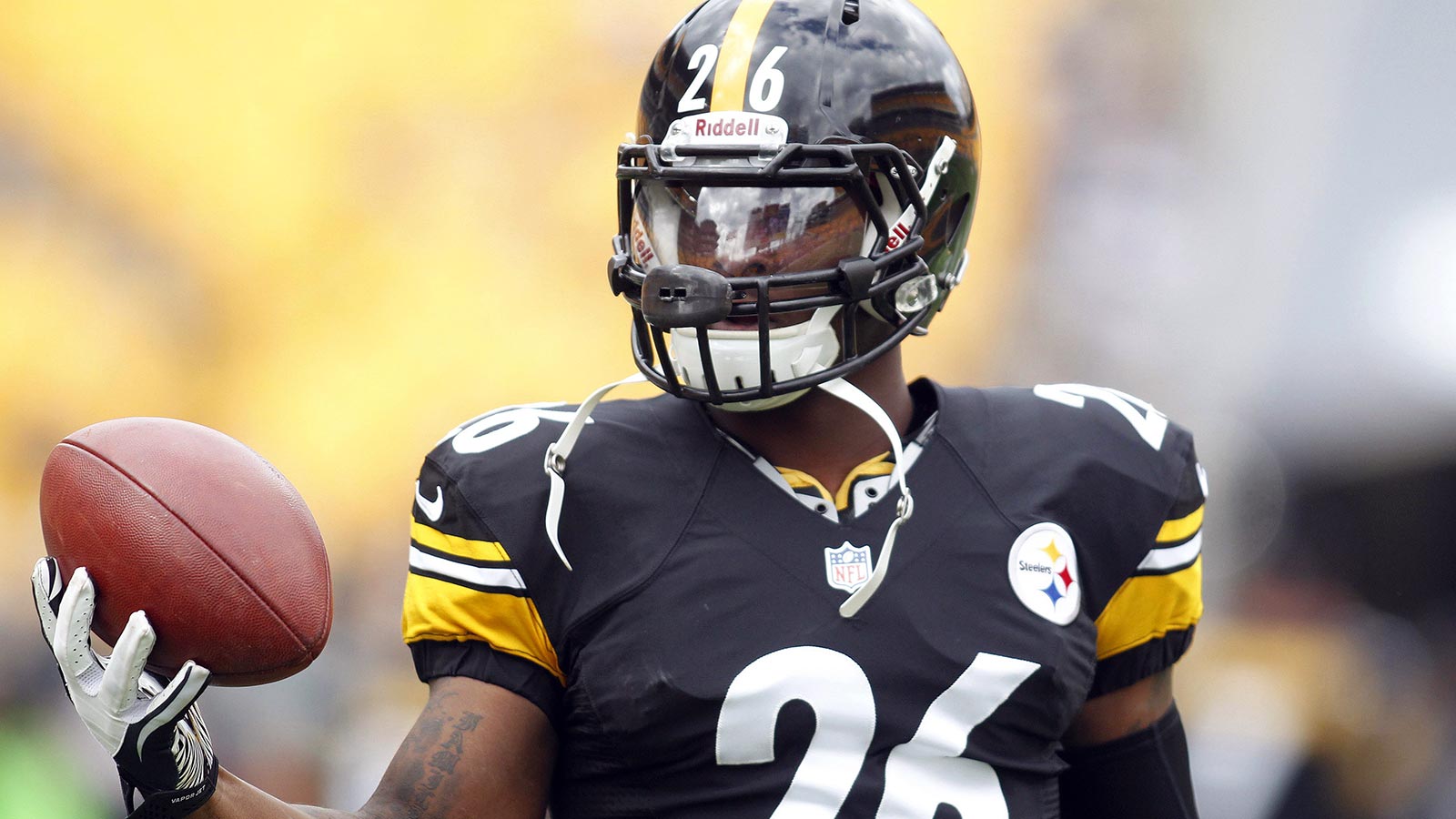 Ben finds Bell with eyes in the back of his head and Bell takes it into the red zone.
Ben gets excellent protection, goes to the end zone for Heath Miller, but the pass is high and Miller takes a shot in the chest. The defenseless player rule only applies to wide receivers and quarterbacks, so it's deemed legal. The Steelers tie the game off Shaun Suisham's toe. 10-10.
Brice McCain picks off Andy Dalton again because Andy Dalton is playing in a nationally televised game.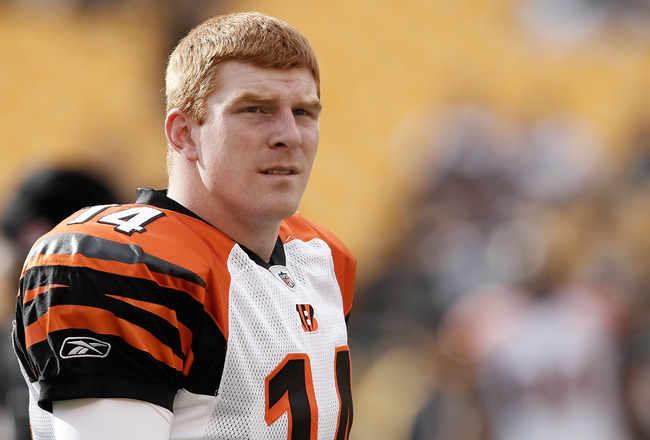 dork
Martavis Bryant makes his first appearance and takes a screen pass to the house. Miller and Wheaton with great blocking. 17-10.
ALL. MARTAVIS. DOES.
Andy Dalton is flustered. The Steelers are picking up the pace offensively. The Bengals need to slow the game down, so they get back to running the ball with Hill. He manages to grind out a first down, which is important psychologically for the Bengals.
As Dalton readies himself to throw again, Sean Spence storms into the backfield and picks up a sack with all difficulty of flushing a toilet.
An automatic toilet
The Bengals punt the ball back, and the Steelers take over in their own territory with over two minutes left. A Markus Wheaton reception brings us to the two minute warning.
Bell and Wheaton team up for a first down. For the first time in his career, Ben finally pump fakes so hard that he spikes the football. Antonio Brown gets out of bounds with a fresh set of downs anyway.
Ben takes a shot deep for Bryant, but Chris Kirkpatrick recovers and tips the ball away. Two weeks ago, Bryant doesn't even go up for that ball.
A little bit better, every week.
Brown moves the Steelers ever closer, and Markus Wheaton draws an interference penalty. Totally unnecessary play by Leon Hall, as the ball way as well have sailed into the Ohio River. A few attempts at Antonio Brown go awry, so Suisham comes on to make it a two-score game. 20-10.
Antwon Blake puts a big, clean hit on Gio Bernard as he tries to get out of bounds, because Antwon Blake does things.
HALFTIME

Did these guys become NFL cornerbacks while we weren't looking?
THIRD QUARTER
Dig Dug Jones sets the Bengals up at the 30 to start. Mohammed Sanu unloads a deep ball for Green for some reason. It's off target, and a holding call pulls the Bengals back anyway. Dalton spikes the ball and gets away with intentional grounding.

It's one thing to call a loose game, but there are black and white penalties going uncalled here.
The Bengals convert a 4th & short when Gio Bernard drives into Dalton's back on a QB sneak. That's not a legal way to advance a runner, but hey, we're not calling anything else tonight.
The defense finally forces 4th down, and Ted Nugent comes out for a 50 yard field goal. It drifts wide right and the Steelers take over.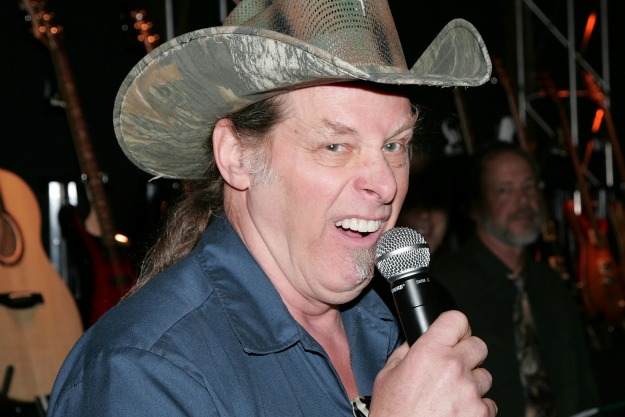 You suck.
Todd Haley dials up a play action deep shot for Antonio Brown, but they can't complete the kill shot. The drive ends quickly, but it sets the Bengals back inside their 20. Dalton scrambles and dives on 3rd down, and he's inches short.
Because of course he is.
Le'Veon Bell makes an unrealistic catch for a running back. He hurdles Reggie Nelson and takes a shot to the knee. He's down.
Dri Archer replaces him in the backfield, but it's Heath Miller who keeps the drive alive. The Heinz Field faithful show their appreciation. Archer gets the assignment to block something bigger than a mosquito, and Ben makes an errant throw under pressure. Nelson picks it off.

And Reggie Nelson is on my list.
FOURTH QUARTER
All the atmosphere drains out of Heinz Field and the Bengals take advantage, slowly picking up one first down after another. Cris Collinsworth begins openly rooting for AJ Green.
Antwon Blake goes low on Jermaine Gresham. He scores, but also leaves the game limping. 20-17.
A hold by Ramon Foster negates what would have been a 59 yard gain by Josh Harris, who is now allowed to touch the football. Ben gets back the lost yardage and then some when he hits Archer on a wheel route. Harris checks back in and converts for a first down.
With Harris in and generating some offense, Ben finds Brown on a play action fake for another first down. Maurkice Pouncey finds himself with a deflected pass and panics. Brad Wing comes on to punt.
For some mystifying reason, they elect to fake it. Wing lofts the worst pass since Johnny Manziel's last game and it's intercepted.

You didn't think I'd let him go without taking a few shots this season, did you?
AJ Green catches a pass and turns upfield. Antwon Blake knocks the football loose, and Mike Mitchell comes in to assassinate Green. Green stays down for several minutes. Blake falls on the football.
"Rex Ryan can shove it." -Dick LeBeau, probably
Under four minutes left. Tick tock. Todd Haley, how do you feel about playing conservatively and trying to run out the clock on a three point win?
"Please."
Antonio Brown sets Dre Kirkpatrick on fire. Martavis Bryant is the next closest to making a tackle. 27-17.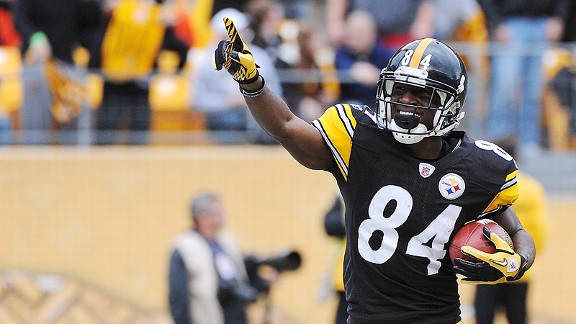 Steelers would be lucky to finish 3-13 without this guy.
You know the drill from here. Andy Dalton is junk. Marvin Lewis barely cares about managing the clock. Bernard gets taken out of bounds on 4th & forever and the Bengals take a bench penalty.
Because of course they do.
Ben finishes the season tied with Drew Brees for first in passing yardage. Antonio Brown leads the NFL in receptions.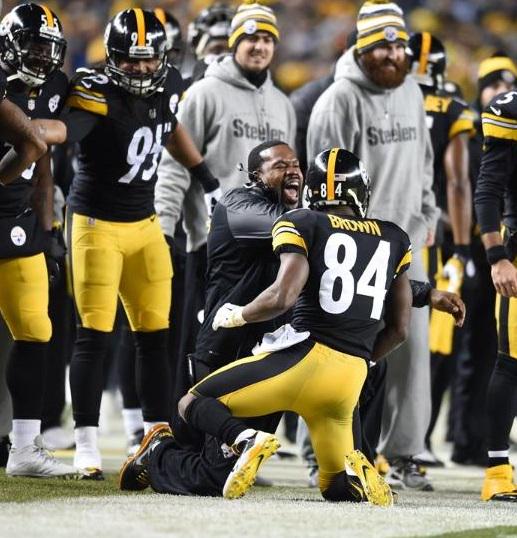 And we're just getting started.