Game #2 built on some things that were established last week. The offense looked unstoppable, giving Ben time to throw and plenty of receivers to throw to. Getting Dri Archer in space will clearly be a focal point of the game plan this season. Antonio Brown and Markus Wheaton held their positions as the #1 and #2 receivers, and while the running game didn't get a ton of work, they certainly got their jobs done.
The defense looks more exciting, for better and for worse. Ryan Shazier's first professional game was a hit, as he was all over the field while he was in. There were youthful mistakes and some notable missed tackles, however, but that's part of the growing process for a suddenly-very-young defense. Hop in and re-live last night's affair.
FIRST QUARTER
Ryan Shazier leads the Steelers out onto the field for pregame. That's fairly symbolic.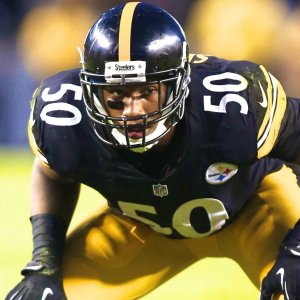 No pressure or anything, but if you don't pan out we will go careening into a dark age.
Ben Roethlisberger is the only captain to represent the Steelers for the coin toss. The Bills win it and the Steelers' defense starts the game. Frank Summers is on the Bills' roster. They methodically move down the field, aided by a consistent running game. Sammy Watkins gets shaken up on a third down play and draws a penalty. Troy Polamalu makes a flying tackle, probably just to show off.
The Bills finally sputter and settle for a field goal. 3-0. Ryan Shazier made like 3 tackles.
The Steelers' backfield opens with LeGarrette Blount and Dri Archer flanking Ben. Archer motions out and gets a few yards on a screen. Le'Veon Bell lines up
wide to the right on second down and Ben stares him down. The act fools everyone on defense and Ben hits Antonio Brown in stride coming across the middle.
No one can recover and Brown sprints all the way to the end zone for six.

Suisham misses the extra point. 6-3.
Shazier hunts down the kick returner and brings him down.

(Artist's rendition)
Mike Mitchell takes a bonehead penalty for taunting CJ Spiller. Mike Tomlin isn't pleased, but Ryan Shazier puts everyone back in a good mood by staying
with a TE down the field, out-jumping him, and picking off a pass.
An extremely excited Joey Porter greets him on the sideline. Meanwhile on offense, Ben and Brown read an offside jump and go for it all at the end zone. No
dice. Le'Veon Bell takes over and moves the chains. Lance Moore misses a block and Markus Wheaton gets stuffed on a screen pass. Wheaton gets his due when
Ben steps up and buys himself a little time. He fits the football in a tight window in the back of the end zone as Wheaton makes a soft catch and drags his
feet.

Marvin Harrison levels of smooth.
The starting defense remains in the game and struggles to shut down the Bills. Ben Roethlisberger is spotted with a baseball cap on the sideline.
SECOND QUARTER
Jason Worilds kills EJ Manuel. He doesn't get the sack, but Manuel gets dinged for grounding. Ends up being a 17 yard loss. Dan Carpenter kicks a 53-yard
field goal.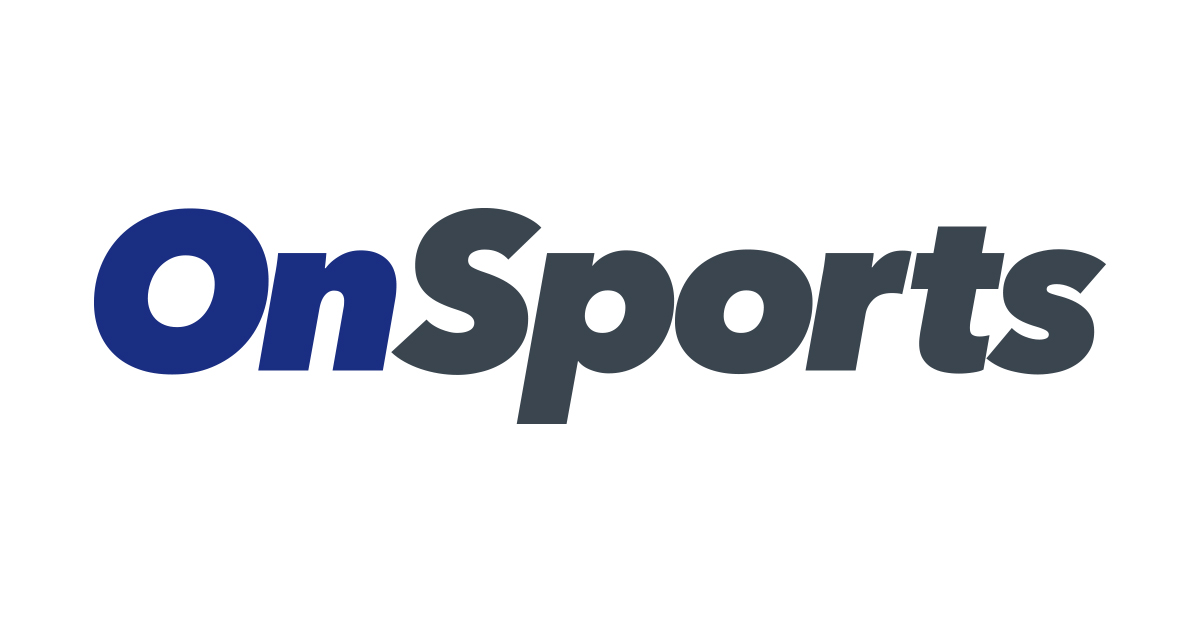 Ben stays in the game for some reason. Probably having too much fun with all these good receivers and time to find them. The drive comes down to a 4th & 1 and Ben tries to draw the Bills offside. I'm not sure why the offense tries that every other game, but no one is going to be fooled if it's all you ever do without going for it. Besides, it's the preseason. Someday you're going to have to get a tough yard up the middle when the defense is expecting it. Why not see what LeGarrette Blount can give you? Oh well, Brad Wing kicks a football into space.
Polamalu whiffs on a tackle downfield. Robert Woods makes a few nice plays for Buffalo. The Bills find themselves with a 4th & 1, but they actually go for it. Cam Heyward tips a pass and Ike Taylor shoves down a receiver. There's a flag and some confusion, but Gene Steratore understands the rules of football and rescinds the pass interference.

IT'S LANDRY TIME.
Bruce Gradkowski gets to ride the bench and sip Gatorade so Landry has a chance with the starters. Perhaps surrounding with better teammates will help him show some promi- never mind. Intercepted.
The full second-team defense comes out for the Steelers. EJ Manuel stays in for the Bills. Preseason Hero Sean Spence finally makes an appearance. The Steelers hunker down and make a goal line stand, topped off with a Robert Golden deflection on 4th down. No one is more fired up than Dick LeBeau.
Landry Jones goes one snap without screwing up when he takes a knee to end the half.
HALFTIME

He's like a really poor man's John Madden (picture c/o @MikeDarnay)
THIRD QUARTER
Jeff Verzsyla asks Mike Tomlin what he thought of Ryan Shazier's first half (nine tackles, 1 INT). Tomlin's response? "It's what we expected. That's why we drafted him."

Mike Tomlin is far and away the coolest coach in football.
Jones opens the half by taking a sack. Dri Archer runs between the tackles because Todd Haley must have fallen asleep. The offensive line implodes and Jones spikes the ball to avoid getting decapitated. David Paulson finally gets Jones his first completion, but the Steelers have to punt.
Some guy takes over at QB for Buffalo. Daniel McCullers misses a tackle. Some fullback breaks away down the sideline but Shamarko Thomas forces a fumble. Robert Golden falls on it.

You done good, kid.
Dri Archer makes Landry Jones finally look good when he gets the ball in open space. He takes off for 39 yards down the sideline to give the offense a spark. Martavis Bryant draws another defensive penalty.

So far he hasn't done anything football-wise, but his size and speed are clearly affecting the game.
Landry Jones promptly fumbles and a defensive lineman gets going the other way. He eventually gets caught, but the Bills set up in the red zone. Antoine Blake takes the most obvious penalty in the history of sports. The Bills punch it in. 13-13.
The Steelers go full preseason and Landry Jones just starts handing the ball off to some back you'll never see again. The punt team gives up a sizeable return. Some boring football later, the Bills punt it away.
One of the Bills' gunners gets down the field to down the punt around the five, and Isaiah Green alertly calls for a penalty for illegal touching by a player who went out of bounds of his own accord.

I'm watching from a bird's eye view on TV and I didn't notice that.
Bruce Gradkowski checks in, much to everyone's delight. He takes a delay of game penalty and Edmund Nelson calls it a veteran move.
Thad Lewis just barely slides under a diving Robert Golden. Probably saved his life. Golden continues his solid evening with a nice read and an interception.
The offense doesn't do much under Gradkowski. Everyone is a little bit out of sync and Brad Wing punts it away again.

What a cool name.
FOURTH QUARTER
Verzsyla and Roethlisberger have a bland interview on the sideline. The Bills miss a field goal.
That fat guy who recovered a fumble earlier got called for the rare "unabated to the quarterback." Bruce winds and fires and Martavis Bryant reaches the
full height of a jump to haul in the catch.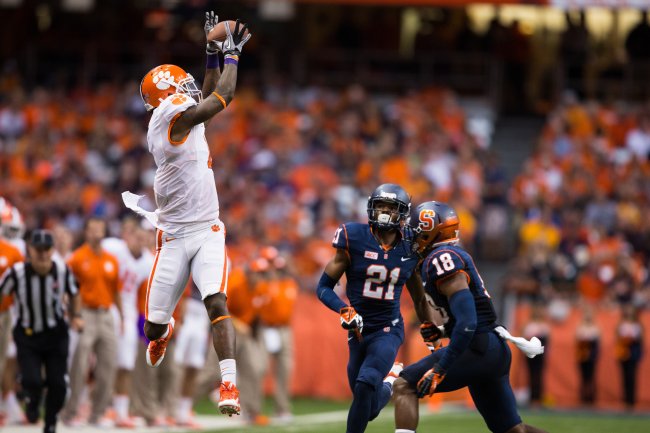 Like everyone has been saying, the tools are here for this kid to be great.
Suisham drills a 48 yard field goal to go ahead 16-13.
Verz meets up with Cam Heyward to further distract us from the terrible game.

Booooo-ringgggg
Everything sucks until the Bills kick a field goal to tie it at 16 because Doug Marrone is a troll. Absolute chaos ensues as the Steelers fire up their two-minute offense. Gradkowski gets big chunks of yardage until Martavis Bryant misplays a pass and gives up an interception. Jeff Tuel and the Bills return fire with their hurry-up, but the Steelers' depth players feast on Tuel's putrid pass protection. Vic So'oto ultimately forces a fumble and who else but Howard Jones scrambles on top of the ball and lumbers down the field through a pile of players.

If he keeps this up I'll have to find an actual picture of him.
The defense gets the ball down to the goal line. Bruce Gradkowski runs the clock. The Steelers call time out with 2 seconds left and Shaun Suisham steps onto the field to end the game.

19-16.
It won't be long now until we actually get to have fun watching!