Heppy Decemberween, Steeler Nation. The recap is late, but it's been a big week for all of us, off the field, so to speak.
FIRST QUARTER
James Brown: "Not the coldest day ever, but not the warmest either." Wow, thanks for that analysis.
The Steelers get the ball first and start with some junk field position at their own 15. The first play of the game is some old Tom-Landry-style shifting and then a counter by Le'Veon Bell for a yard and a half. The offense employs the no-huddle, and Ben floats a ball deep on 3rd & 4. Martavis Bryant has his man beaten and takes the ball all the way to the Chiefs' 35.
Bryant then takes an end-around for nine and a half yards. Bell converts the short yardage.
A little bit better at something every week.
Bell gets another first down and sets himself up with 3rd & 2 at the 5. Ben throws off target for Antonio Brown and the Steelers take a field goal to open the scoring. 3-0.
The Chiefs start from their 18 and Jamaal Charles gets them a first down right out of the gate. De'Anthony Thomas gains a chunk of yards on a swing route because he is better than Dri Archer.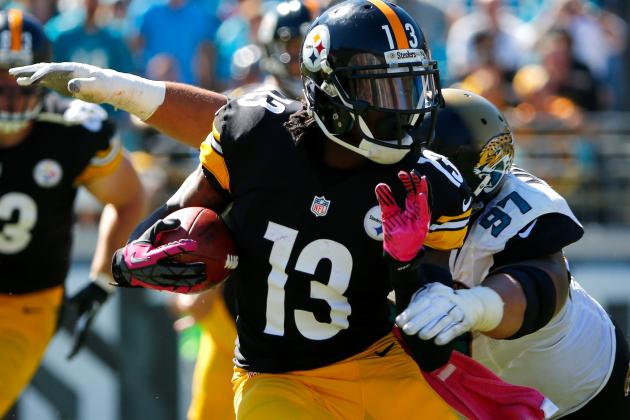 Oh sorry, were you still here?
James Harrison and Cam Heyward get Alex Smith around the ankles for a sack. Vince Williams chases him around on 2nd down and he throws it away. They convert on 3rd & long to keep the drive alive. Thomas takes a screen pass inside the 10 to set up first & goal.

Wait I thought screen passes meant you were actively trying to lose or something.
Cameron Heyward undresses some guard on 3rd down and gets a big sack on Smith. The Chiefs answer with a field goal. 3-3.

What a football player.
Markus Wheaton makes a positive kick return and Big Ben leads the offense back out. He goes deep again for Bryant, but he's well guarded. Maurkice Pouncey false starts. Ben gets hit and fumbles the ball. It's ruled incomplete and the Chiefs don't bother challenging for some reason. Punt.
Albert Wilson gets the Chiefs moving into Steeler territory with a reception over the middle.
what
SECOND QUARTER
Will Allen gets called for roughing the passer and Travis Kelce gets called for throwing down Lawrence Timmons aftter the play. The fouls offset and the Chiefs continue their drive into the red zone.
The defense clamps down from there, and the Chiefs trot out the field goal unit. Punter/holder Dustin Colquitt takes the snap and flips it up to Travis Kelce coming across the formation for a quick first down with goal to go.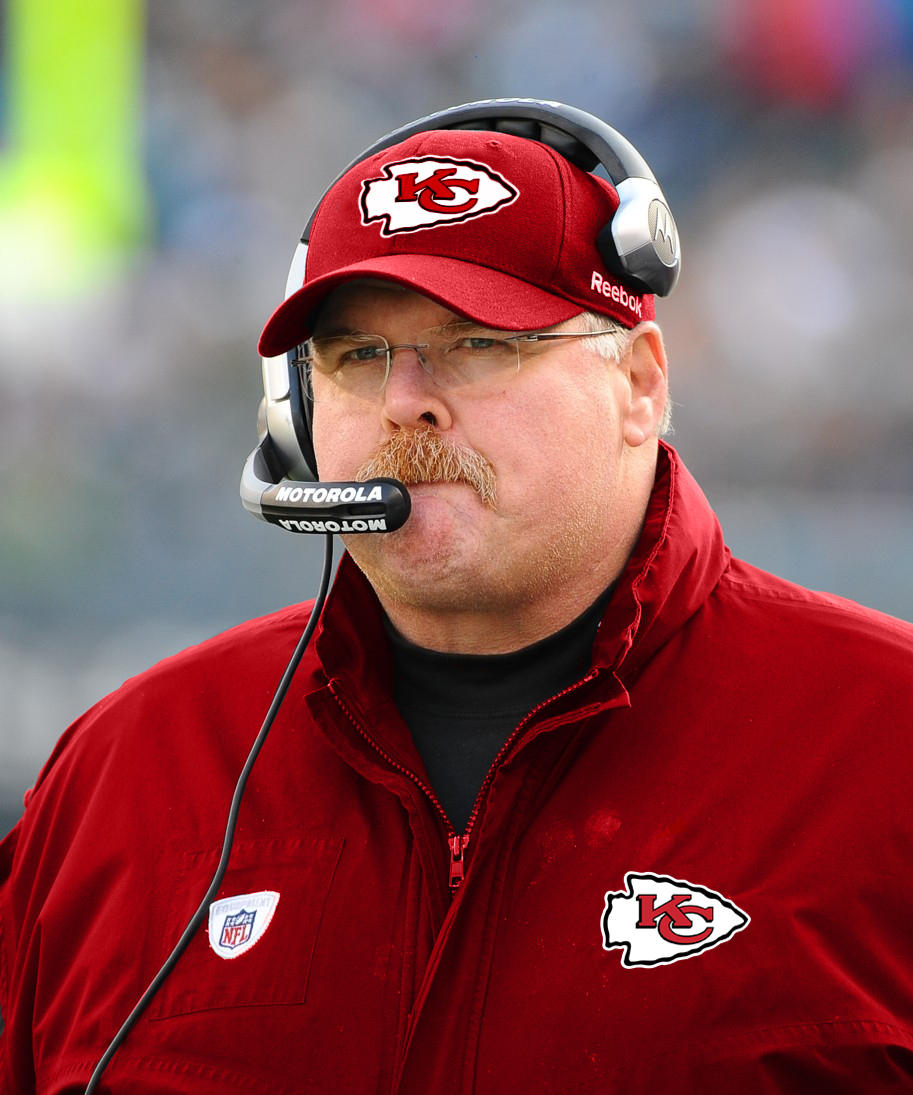 Man, nice call.
The Chiefs wide receivers haven't scored a touchdown all season. Dwayne Bowe drops one in front of Antwon Blake. They kick it for real this time. 6-3.
Antonio Brown gets things started with a first down catch-and-run. Heath Miller follows up and moves the Steelers past midfield. Markus Wheaton gets in on the action and the Steelers move the chains again. Bell snatches a screen pass and spins through a few defenders. Heath Miller gets a shovel pass down to the 1.
Someone gets a hand on a play-fake to Miller and he drops the ball. Ben can't hook up with Bryant on 3rd down, but the Steelers ask for a flag on the defense and they get it. Bell scores. 10-6.

How do Patriots fans enjoy that? I feel like I need a shower.
Suddenly, the Chiefs are in the red zone when the two minute warning hits.
Who are you?
James Harrison eats De'Anthony Thomas whole. He gets knocked out of bounds a few plays later short of a first down. The Chiefs ask nicely, so someone else runs in and calls it a conversion. It goes to review. He's short. Jamaal Charles goes for it on 4th down but Lawrence Timmons cuts him down for the stop.
The Steelers are a D-II college team without Timmons this season.
HALFTIME

I hope yinz had a good Christmas, hope the big man with the beard was good to you.
THIRD QUARTER
Smith overthrows an open Wilson down the middle. James Harrison chases Smith out of the pocket and takes him down from behind. He buries Charles with a tackle around the ankles, and Charles gets shaken up.

James Harrison did it twice, I assume ankle-tackles will be illegal next year.
The teams trade punts and Kansas City gets moving again. Jason Avant, who is still in the NFL, makes a couple of catches. William Gay breaks on a quick outside pass but he's on the wrong side of the receiver to go for a pick. Travis Kelce hauls in a pass for a third down conversion, but the Steelers challenge the play.
The play is upheld, but Jamaal Charles is nice enough to fumble after that anyway. Vince Williams dives in for the recovery. Ben finally gets back on the field and starts firing. Markus Wheaton gets it started and Heath Miller slips into a soft spot in coverage to move across midfield.
What a game. What a human.
Some dork jumps early for KC and gives the Steelers a 1st & 5. Bell ends up converting 3rd & 1. Brown gets loose and Ben hits him for the score. 17-6. Ben limps off the field because of course he does.
FOURTH QUARTER
Alex Smith gets held up and blown over by Jason Worilds and Cameron Heyward. Antwon Blake makes his weekly big play when he plants Anthony Fasano for a loss of a yard. Timmons does the same thing on the other side of the field to force a 4th down. William Gay congratulates him on a great play, and a line judge who really needs needs the Steelers not to beat the spread flags him for taunting. Ike Taylor physically restrains Mike Tomlin from charging him.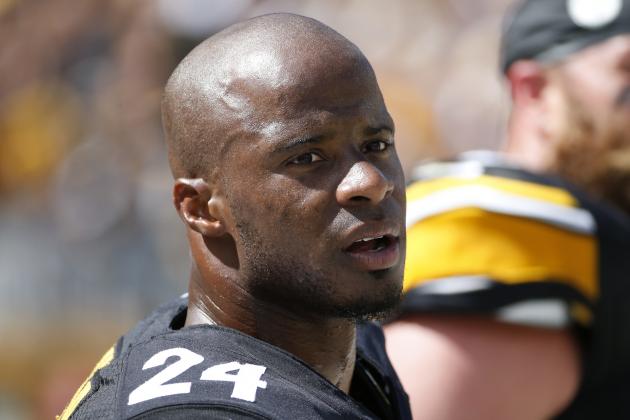 Really huge play by Taylor, when you think about it.
While the fans voice their displeasure with a truly poor officiating effort, the Steelers just keep making tackles. The Chiefs get close enough for a long field goal, but they get no farther. 17-9.
Ben Roethlisberger trots back out because he only pretends to get hurt these days. The Steelers start taking their time with play calls and making sure everything is in bounds.
Some Chief jumps offside and the whole front 7 gives up on the play. Ben takes his free play and goes deep for Brown. Brown draws an interference call. Bell moves them into the red zone and starts the clock again.
go chefs go
Heath Miller makes an unstoppable Hines Ward catch over the middle. Le'Veon Bell goes back to plunging. The Chiefs start taking their time outs.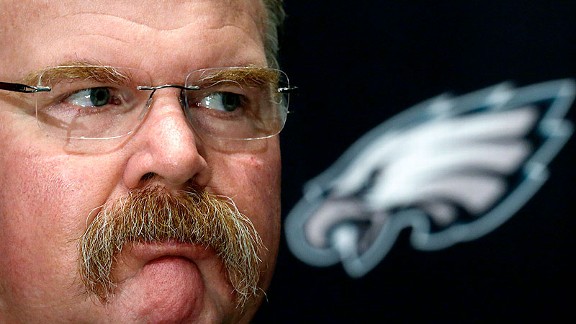 If there's one thing we know about Andy Reid, it's that this is never going to come back to bite him.
Shaun Suisham makes it a two-score game. 20-9. Ramon Foster attacks some guy and gets a 15 yard penalty for it.
The following kickoff sets the Chiefs up at the 50 yard line, down two scores.
renegade.avi
The Steelers give up pretty much whatever the Chiefs want underneath, and the clock keeps rolling. Smith gets an extra play off before the two-minute warning, and promptly flops out of the pocket for a sack by Stephon Tuitt.
Reid burns his last time out after Charles drops a pass. They take a field goal to make it an 8-point game. 20-12.
The Steelers spend their last time out and set up their hands team. The kick doesn't even bounce on its way right into Will Johnson's arms.
You know what that means?
The Pittsburgh Steelers are back in the playoffs!