It's funny how all the coaches look smarter when the defense forces a couple of turnovers at opportune times. It doesn't seem like anyone is in a particularly good mood about this game, maybe because we see the path to another mediocre 8-8 season, maybe because you're a draft nut getting the itch to check out top-10 picks in April, or maybe because you just hate Todd Haley that much. In any case, the Steelers did get a win. The defense had a dominant stretch before halftime and beyond that, the Steelers did what they had to do. It wasn't perfect, but it's football. It's not going to be perfect. Let's just enjoy this one for the week, eh?
FIRST QUARTER
Ben Roethlisberger starts the game with a read-option fake handoff to Le'Veon Bell and he takes it himself for five yards. Bell catches a short pass Hines-Ward-style to get a first down. Ben takes a hit but gets the ball away to Bell. He spins out of a tackle and gets a first down.

This is what a playmaker looks like.
Ben overthrows Martavis Bryant on the rookie's first target. Some dude roughs up Wheaton on third down but the line judge keeps his flag in his pocket. Brad Wing punts it away and it's downed at the 6. Nice job by the punt coverage.
Arian Foster can't find a hole on the Texans' first play and he gets gang-tackled for no gain. Ryan Fitzpatrick's beard escapes a dying pocket and finds another guy you've never heard of to convert a third down.
The Texans feature Foster and he finds space again and again to get Houston's offense moving across midfield. He takes a handoff for a huge 33-yard gain on 3rd down. The ghost of Troy Polamalu finally tracks him down. Something called an "Alfred Blue" scores Foster's touchdown to take the early lead. 7-0.

I get the rage about the defense, but Tom Landry couldn't cover up these players' mistakes.
The Steelers' offense answers with a no-huddle look. Ben buys time on 3rd & 5, scrambles to his right, and finds Antonio Brown for a first down. Bell gets the next one. JJ Watt finally puts his stamp on the game as Ben gets thrown around in the pocket until he loses the football. Watt comes up with it.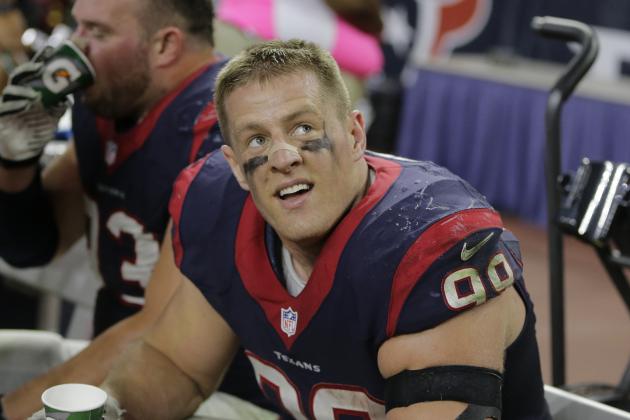 Yeah, ESPN is over-hyping him. At least it's a defensive player for once.
SECOND QUARTER
Arthur Moats chases down a run from behind. Houston settles for a field goal. 10-0.
Dri Archer does nothing on the kick return and the Steelers start pinned in their own territory.

Dammit, Archer!
LeGarrette Blount goes nowhere and Ben throws too far outside for Markus Wheaton. The offense gets booed off the field as Wing punts it away again. DeAndre Hopkins beats Cortez Allen for a back-shoulder catch and makes it look easy. The Texans cross into Steeler territory again. Fitzpatrick rolls away from
pressure on third & 6 and dives for the line. He's a hair short, but they line up to go for it.

Yeah, pretty much.
Houston kicks another field goal and we were all Lawrence Timmons. 13-0.
Blount does even less than Archer on the kickoff return. Watt drops Ben for a sack to start the next drive. Le'Veon Bell bails everyone out when he takes off with a short pass for a huge gain on 3rd & 10. Mike Tomlin immediately calls time out to collect himself.
Heath Miller gets the next target and picks up a first down. Watt dives at Ben's knees and everyone just kind of pretends that didn't happen.

I'm not saying anything.
Shaun Suisham breaks the shutout. 13-3.
Timmons chases down Fitzpatrick and gets him for a sack outside the pocket. Fitz's next pass falls short of its intended receiver and the Texans finally punt.
Maurkice Pouncey leads Le'Veon Bell downfield on a screen pass for a big gain. Ben fires deep on the next play. Wait a minute… is that…?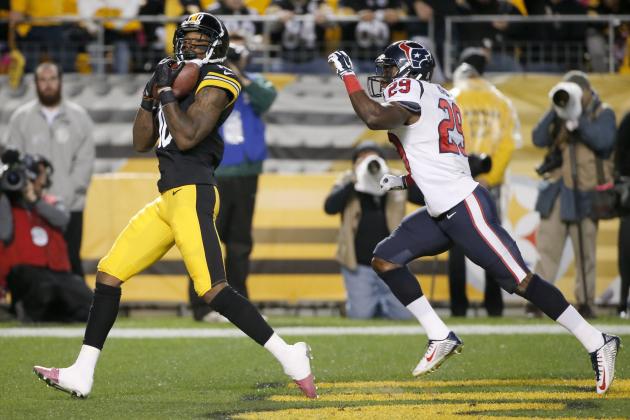 Welcome to the show, rookie. 13-10.
Daniel Manning struggles with the kickoff and by the time he gets a handle on it, he's buried by Steelers. The Texans go nowhere on the ground and the Steelers try to force another late possession with their remaining timeouts. Jason Worilds drops Foster on second down and the play goes to review for a potential fumble.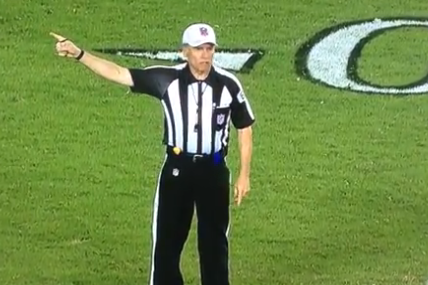 Steelers' ball at the 3. They even get a timeout back.
Antonio Brown takes the handoff on an end-around, reverses field, dodges JJ Watt, and hits Lance Moore for another quick touchdown strike.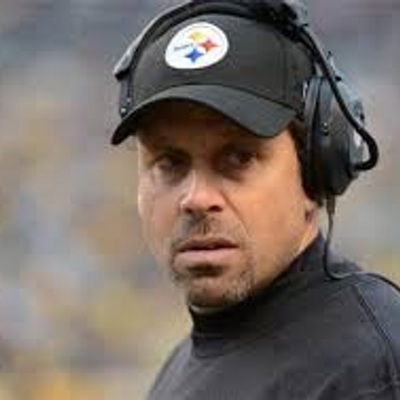 Really, Todd Haley hates your fantasy football team.
Brett Keisel out-JJ-Watts JJ Watt and deflects a pass from Fitzpatrick. It bounces back off something and into Keisel's arms. The Steelers take over again and Le'Veon Bell slips away from coverage and Ben hits him on a quick out route at the goal line. 24-13.
Scoring three touchdowns in less than two minutes is a good thing, in case you weren't sure.
HALFTIME

Probably just going to post gifs of bunnies here from now on.
THIRD QUARTER
Daniel Manning almost fumbles the football because it is just not his night. Sean Spence carries the momentum on defense and they force a punt. Cam Thomas even made something happen.
Le'Veon Bell makes something out of nothing on back-to-back plays. Blount catches a screen pass and spins away from a tackle for a first down. Todd Haley dials up a flea flicker and Ben heaves it downfield for Antonio Brown. It doesn't fool the Texans though, and the pass goes over everyone.
The Steelers line up to go for it on 4th & inches just inside Houston territory. A Texan jumps early but gets back to avoid a penalty. Ben ultimately lets the play clock expire and Brad Wing gets an extra five yards to punt. The coverage team plants it at the 6.

I don't know how you don't run a QB sneak there, but whatever.
The Texans get a couple first downs, but Foster slips and falls on 3rd & 1. Alfred Blue takes a direct snap from the punt formation and catches the Steelers napping, so the Texans stay alive. They can't buy another first down after that. Shane Lechler actually punts this time, and the ball dies at the one yard line.
The offense sputters at first, but Ben finds Darrius Heyward-Bey down the seam to get the drive moving. Blount grinds ahead for five yards on first down and Antonio Brown takes a quick screen to convert. Dri Archer checks into the backfield but the Texans find him quickly for a loss of yardage.
Kelvin Beachum gets hurt and Cody Wallace jogs onto the field. Cut to commercial. The quarter ends. Cut to commercial again.

go eat bees
FOURTH QUARTER
Lance Moore stretches the football out as he's being tackled and the ball ends up on the ground at some point. It gets called a fumble on the field and a recovery by Houston, so it automatically gets reviewed. Top-5 easiest reviews of all time. The ball is still short of the sticks though, so Wing punts again.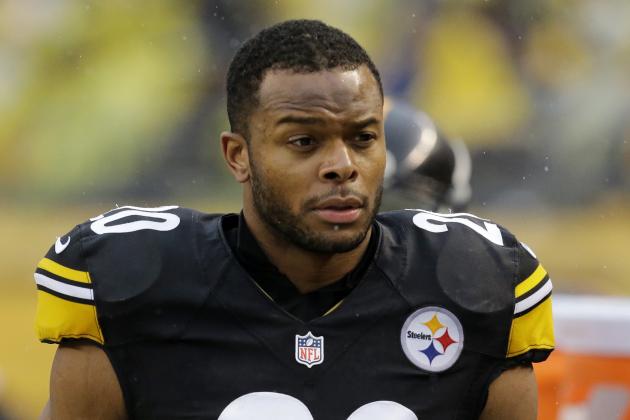 By the way, Will Allen is still on the team. Did you know that? I didn't know that.
Cortez Allen gets called for pass interference because he is not very good at his job. He gives up a catch to Andre Johnson on the next play. They go away
from Johnson for a few plays, just on 3rd & 7 he gets wide open in the seam with 8 guys in coverage. Somehow.
Dick LeBeau wakes up and puts William Gay on Andre Johnson instead of Cortez Allen. The Texans settle for a field goal. 24-16.
Le'Veon Bell gets six yards on first down. Ben and Brown aren't on the same page and a pass goes incomplete. The Texans kindly trot 12 guys out on defense and the Steelers get an automatic first down. Heath Miller pulls like a guard and opens a hole for Le'Veon Bell down the left side.

This play, basically.
The offense farts around for a few plays but Houston takes another penalty to give up a first down. Watt steps to the sideline in apparent pain after taking another late shot low at Ben.

Yeah well, that's what you get.
The Steeler go play action and Ben heaves it downfield for Brown on the sideline. The catch is contested on the sideline, but a review doesn't show anything
to overturn it.
Apparently toying with defensive backs at this point, Ben shoots to the end zone on the opposite side for Brown, who makes another outstanding catch. It
gets an automatic review. Brown's foot is as close to the sideline as it could be, and it is in fact ruled to be out of play.

Whatever, second down.
Ben narrowly avoids a sack when he pitches to Bell, and Antonio Brown falls a yard short of the sticks on 3rd & long. Suisham makes it a two-score game again. 27-16.
Suisham boots the kickoff short to force a return. The gunners get down in time to make a stop inside the 20. Ryan Fitzpatrick gets excellent pass protection, pump fakes, and goes deep for Hopkins inside Steeler territory. Mike Mitchell gets to him to wrap him up…

And the ball is out!
Troy Polamalu picks it up and gets a short return. The Steelers offense comes on to run the clock. Handoffs to Bell and short passes to Brown put the heat on the Texans, but Ben mysteriously takes a shot for the end zone on 2nd & 9. The ball sails out of bounds and the clock stops. A quick throw to Martavis Bryant restarts it, but it's 4th down.

30-16.
Ross Ventrone destroys the kickoff because that's what he does. James Harrison gets flagged for roughing the passer because that's what he does. The Steelers go Prevent from there and let Houston take what they want underneath and over the middle. The Texans are in the red zone for the two-minute warning.
Cortez Allen breaks up a pass. Better late than never. Hopkins gets beaten down at the goal line. Troy fails at his jump-over-the-center move again and gets
flagged for it. Arian Foster scores the TD. 30-23.
The onside kick bounces off Heyward-Bey and rolls dowjn the field. The bodies pile up. The ball squirts free. Michael Palmer is the last man to fall on it and the Steelers take over.
Victory formation.
-This is an 8-8 team playing 8-8 football.
-That's okay, we are all going to survive.
-Some folks are mad that Darrius Heyward-Bey is on the hands team for onside kicks, but seriously, name 11 Steelers who are better fits. No way you come with more than 8.