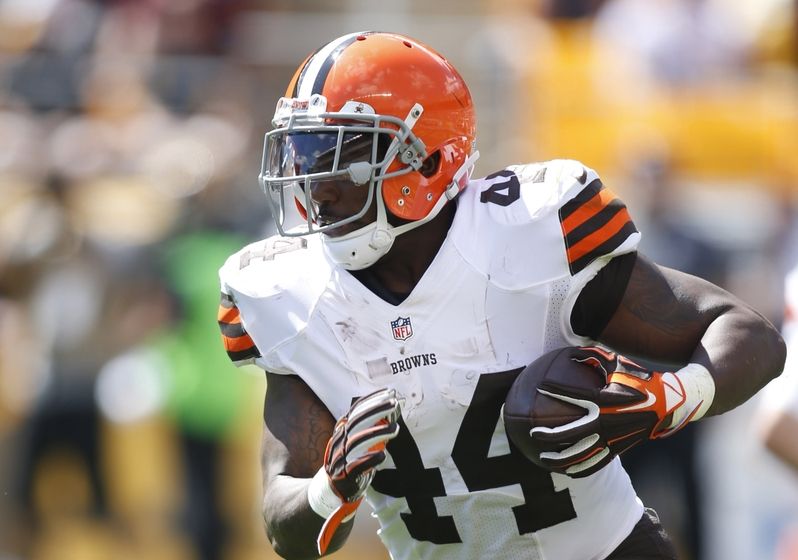 This is Ben Tate. After a hard-fought season, the Pittsburgh Steelers may enter January depending on him for half of their offense. That is… less than ideal.
There are two things I know for sure about running backs: You can find a serviceable one anywhere, and special ones are very hard to find. Le'Veon Bell is a special running back. While many backs can be a product of their offensive line, Bell has the vision and patience to take advantage of exactly what his line is doing. Bell has developed as an excellent blocker against the blitz. His receiving ability is unmatched among running backs in the NFL today. And with Bell's status uncertain for Saturday, a large portion of the Steelers offense may fall on Bell's replacement.
But Ben Tate isn't going to replace Le'Veon Bell. If he's the starting running back, the offense will be significantly weakened. The play calling will be less diverse, simply by virtue of losing that multidimensional weapon. (Tip: this would actually be responsible play calling from Todd Haley, should it come to pass)
The good news is that the Ravens are || this close to calling me up to come play defensive back for them. Their pass defense is weakened, and while losing Bell would make the Steelers more vulnerable to blitzes (something the Ravens are, y'know, kind of okay at), there's still a host of offensive weapons in the passing game and a quarterback who, more than once this season and once against Baltimore, has shown the ability to simply score more points than anyone can keep up with.
If Le'Veon Bell can't go on Saturday, the Steelers can still win against Baltimore. Whether or not they will is a different matter.