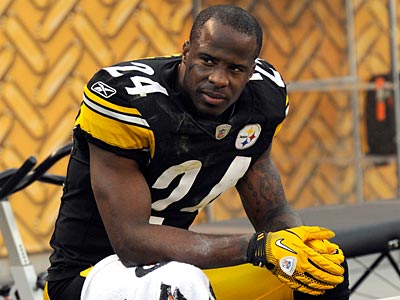 Longtime Steelers shutdown corner Ike Taylor has followed Troy Polamalu in deciding to call it a career.
Ike Taylor was an easy target for fans and pundits because of his lousy hands, but he was anything but a target for opposing quarterbacks throughout his career. Ike never got the credit that guys like Asante Samuel or Darrelle Revis got for their gaudy interception totals, but a cornerback's job isn't to catch the football, it's to make sure it isn't caught.
In that respect, Taylor was a fine defensive back for many years. He lined up against the other team's top receiver, and while he occasionally had bad games and got burned a few times, he was largely a successful, but underrated, piece of a dominant defense in the late 2000s.
Even though Taylor and Polamalu weren't as productive anymore, their presence as accomplished veteran leaders will be sorely missed on the defense. Although I don't know that I'd count Ike out from finding his way back to the sidelines at Heinz Field in the next few years.